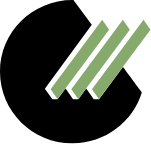 HEATH • NEWARK • LICKING COUNTY
PORT AUTHORITY
The Heath-Newark-Licking County Port Authority was created in 1995 to take over ownership of the Newark AFB upon closing. Today, it has a three-fold mission of management, development, and solutions for county-wide economic development efforts.
Properties
100-Acre Manufacturing Site
Tour the 100-acre site at Seminary Ridge Business Park – Heath. This site has  feasible rail access and offers redundant electric along with gas, water, and sewer. Rail service is from Ohio Central Railroad.
Just 3 miles to I-70
Ready-to-build
M-2 — heavy industry zoning
15-year, 100% tax abatement pre-negotiated